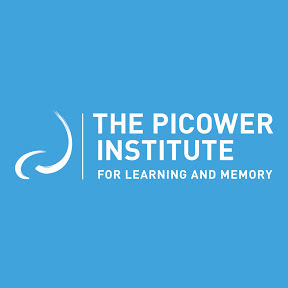 The Picower Institute for Learning and Memory
Colloquium on the Brain and Cognition with Jennifer Li, PhD, & Drew Robson, PhD, Max Planck Institute for Biological Cybernetics
Location
Building 46,46-3002, Singleton Auditorium (Third Floor)
Description

Colloquium on the Brain and Cognition with Jennifer Li, PhD, & Drew Robson, PhD, Max Planck Institute for Biological Cybernetics  

Spatial Cognitive Maps in a Tiny Brain: Uncovering Place Cells in the Larval Zebrafish

Abstract thought, reasoning, and generalized intelligence are based on the ability to form an internal cognitive representation of the external world. Previous studies have shown that mammals can form such representations using computational units like place cells and grid cells. However, the evolutionary origin of these cognitive abilities is still unknown. We investigate this question using larval zebrafish, which diverged from mammals over 400 million years and possess the smallest nervous system among all vertebrate model organisms. Using a state-of-the-art tracking microscope, we find evidence that zebrafish can generate a spatial cognitive map through a population of place cells. This discovery suggests that spatial cognition emerged in a minimal neural circuit of only ~10,000 neurons over 400 million years ago, an initial condition for the subsequent elaboration and expansion of cognitive capabilities in mammals. We will highlight a collaborative effort to create an integrative model of spatial cognition, combining brain-wide cellular resolution neural imaging in freely moving zebrafish, synapse-scale connectomics, and molecular fingerprinting, as well as discuss potential strategies for building efficient recurrent neural networks for cognition.

Jennifer Li received her B.A. in Molecular Biology from Princeton University and Drew Robson received his B.A. in Mathematics from Princeton University. Jen and Drew began working together as Ph.D. students at Harvard to establish brain-wide neural recordings in larval zebrafish and develop behavioral paradigms for learning and navigation. They then established the joint RoLi lab, first as Rowland Fellows at the Rowland Institute at Harvard (2014 - 2019) and now as Max Planck Research Group Leaders at the Max Planck Institute for Biological Cybernetics in Germany (2019 – present). 

The goal of the RoLi lab is to arrive at a set of design principles for cognition and neuromodulation in both biological and artificial systems. To achieve this goal, we use larval zebrafish, which possess a compact and transparent brain, in which activity from every neuron in the brain can in principle be recorded simultaneously. Larval zebrafish is the smallest vertebrate animal model with demonstrated cognitive representations (e.g. abstract representation of space). Our lab develops 1) technologies to comprehensively record and manipulate neural activity across the brain in freely moving larval zebrafish, 2) behavioral paradigms for investigating state-dependent computation and cognition, and 3) dynamical systems models for understanding nonlinear neural dynamics in complex and recurrent networks.