Give to BCS
"Scientists in MIT's Department of Brain and Cognitive Sciences are working to uncover answers to our biggest questions about how the brain works and how it intersects with the mind. We are driven to focus on brain disorders and diseases, and our potential for future impact is virtually limitless. Beyond this moment is the next frontier. We hope you share our passion and excitement, and we'd be honored if you would join us on this journey of discovery."
– Michale Fee, Department Head
Image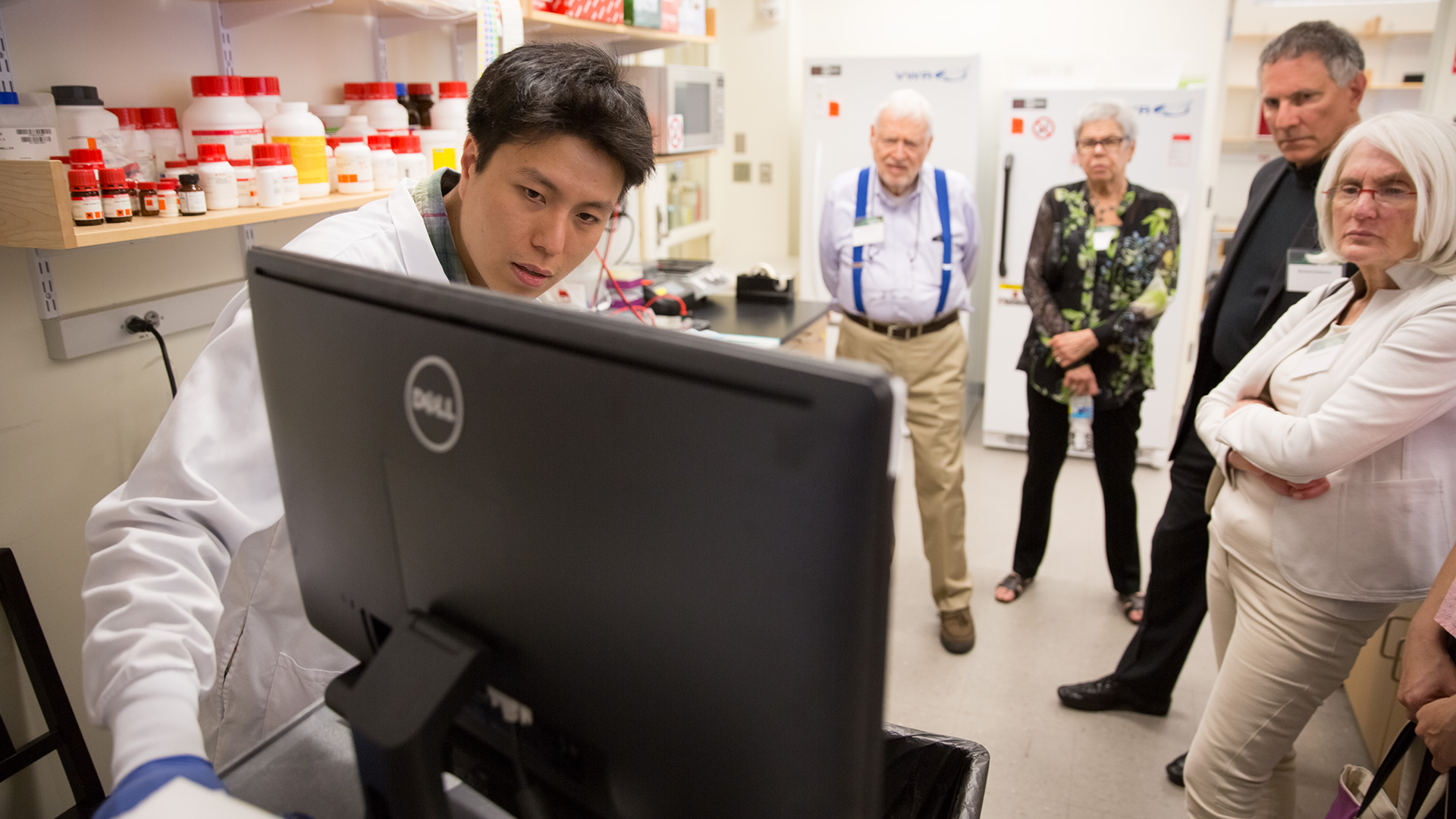 Current support for our research comes from a variety of sources: federal agencies such as the National Institutes for Health and the National Science Foundation; private foundations; corporations and biotechnology firms; and private individuals. This support fuels our research and helps us attract stellar graduate students and postdoctoral fellows, while fostering enhanced collaboration among our investigators within MIT and beyond.
Support for Graduate Students
Graduate students make up 60 percent of MIT's student population, and are one of the Institute's greatest intellectual resources. In the Department of Brain and Cognitive Sciences, graduate students are dedicated to studying the human brain and contributing to the discoveries of our field as a whole. 
A primary designation for giving to BCS is the Graduate Fellowship Fund, which allows us to attract highly creative individuals with interests in interdisciplinary research. Fellows in the program receive financial support primarily through research assistantships and fellowships, while a smaller amount receive stipends for teaching assistantships. 
Most of the Department's traditional research assistantships have been funded by federal grants — a funding source that fluctuates given changing government priorities. Private support for fellowships ensures that the unusual diversity of expertise continues to foster an intensely creative atmosphere, which sparks startling collaborations.
Discretionary funding 
The physical brain and its associated cognitive functioning arm — the mind — are together one of the last great frontiers of scientific research. The Department of Brain and Cognitive Sciences at MIT was founded with an unprecedented cross-disciplinary, approach to studying both the brain and the mind. 
This strategy became an international model, setting the standard for institutions around the world. The Department continues to lead the way towards unlocking the mysteries of the mind and increasing our understanding of brain diseases and disorders. Your support is helping to further our research and achieve our goals.
For more information:
Devan Monroe
Senior Development Officer
MIT Brain and Cognitive Sciences
monroed@mit.edu
617-324-6718