Research Scholars Program
Image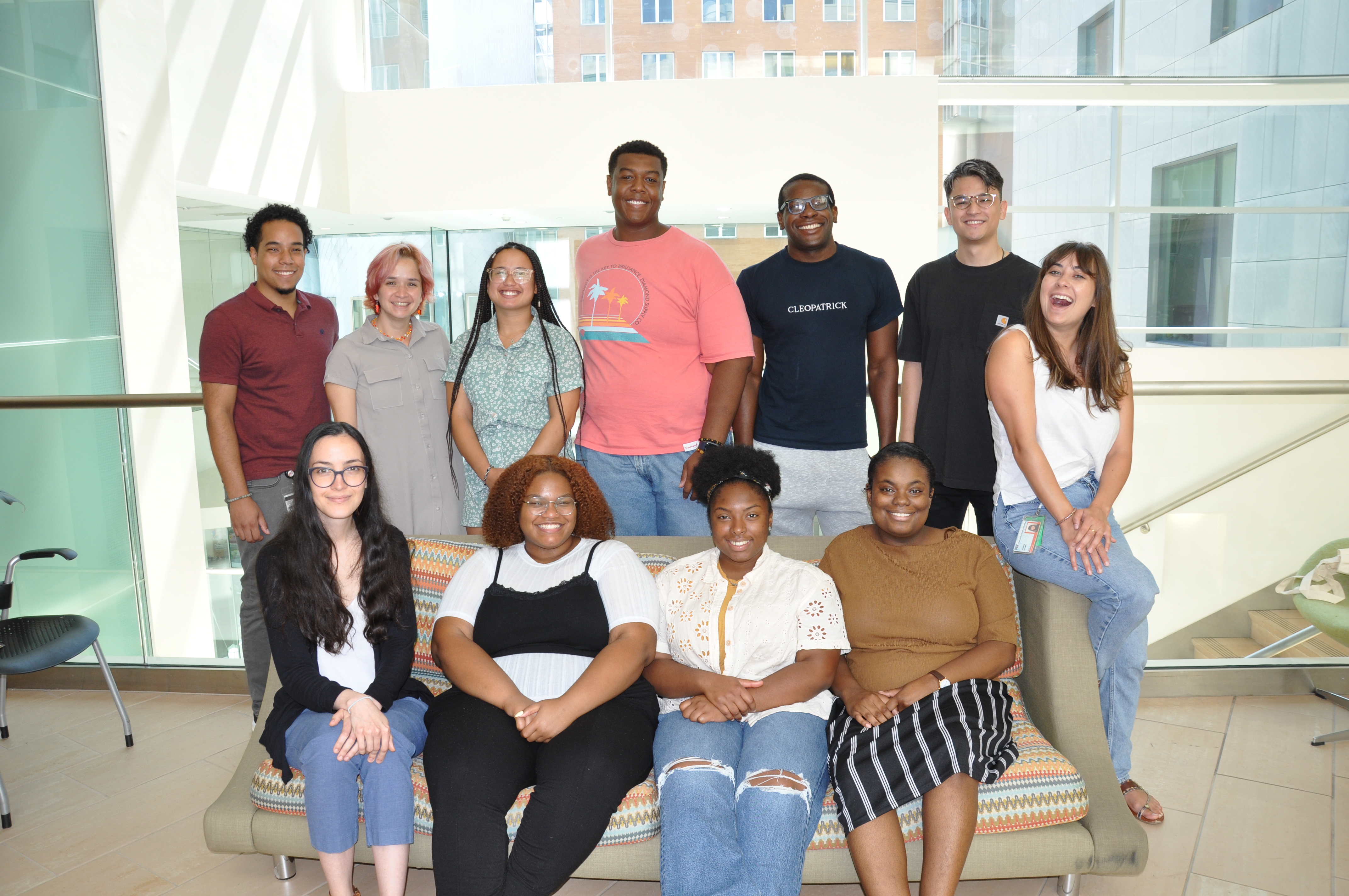 The Research Scholars Program in the Department of Brain and Cognitive Sciences, McGovern Institute for Brain Research, and Picower Institute for Learning and Memory, is a prestigious two-year, non-degree, fully funded post-baccalaureate program for outstanding recent college graduates who plan to pursue a research career in cognitive, systems or cellular neuroscience, cognitive science, computational cognitive science, computational neuroscience, or neuroengineering.
This program is specifically designed to provide additional research and academic training to individuals from disadvantaged backgrounds, including first-generation college students, students with disabilities, and veterans preparing to apply to PhD programs.
Participants will conduct supervised research in a lab of their choice, including several labs within MIT's Yang-Tan research center community, and have the opportunity to take courses at MIT, and immerse themselves in the MIT culture and its academic rigors, while gaining the knowledge and experience necessary to become competitive PhD applicants and successful graduate students.
The ultimate goal of the program is to provide fair and equitable access to top-tier research experiences for individuals who have demonstrated exceptional academic potential in the fields of brain and cognitive science and neuroengineering despite facing significant hardships.
Scholars have access to the same activities as graduate students. In addition to conducting supervised research, they take courses for credit, attend seminars, meet with their assigned advisor on a regular basis and are able to experience first-hand the life of a graduate student and the culture of MIT. Participants receive a highly competitive stipend, health benefits and tuition remission. The stipend is matched to that of PhD students in the department.
All applicants must be:
A US citizen or US permanent resident (no exceptions)

Significantly impacted by either of the factors listed below: 

From a low-income* or financially distressed background, whose limited economic resources affected your ability to access the knowledge, skills, and abilities necessary to develop and participate in a research career.

Resided in a geographical environment that may be considered underprivileged or under-resourced. This may include inner-city environments or rural communities with limited access to educational resources, technological infrastructure, and other essential services

A graduate of a four-year accredited US institution by the start of the program. Preference will be given to students who have graduated from college within the last 12 months.

A graduate of STEM-related discipline (major or minor) with strong academic records (minimum GPA of 3.3) and some prior research experience

Able to demonstrate a strong interest in pursuing a PhD degree
Priority will be given to applicants who had limited research opportunities in college. Physics, math, psychology, engineering and computer science majors who are interested in the brain and/or cognitive sciences are welcome to apply.
Note: This program is not appropriate for students whose primary career interests include medical school or graduate school in clinical psychology. We do not have a medical school at MIT or any clinical psychology faculty in our department. This program is designed for students whose future interests lie in cognitive science, computational science, and cognitive, systems, or cellular neuroscience. Please look closely at the research descriptions and publications on our faculty webpages to understand what we do here and whether this is a good fit for you.
The program is based on average of 80% research effort and 20% academic enrichment and course work. Participants will be assigned an academic advisor, with whom they will meet on a monthly basis, and a research mentor (an MIT faculty member in the department of Brain and Cognitive Sciences) who will host the student in his or her lab. Participants are strongly encouraged to start as MSRP Bio students and will receive all of the benefits MSRP students receive. Students will start the BCS Post-bac program on September 1st and will receive a stipend, health insurance, tuition remission, and similar benefits offered to MIT graduate students.
Research
Participants will conduct supervised research in a host laboratory in one or more of the following areas:
Cellular and molecular neuroscience
Cognitive neuroscience
Cognitive science
Computational neuroscience
Neuroengineering
Systems neuroscience
Neurodegenerative and neurodevelopmental diseases
Participants will work in a fast-paced, supportive research environment and learn to become independent researchers who can design and conduct experiments, collect and analyze data, and present their work to both general and specialized audiences. At the end of the first year, all participants will give a formal research presentation open to the BCS community.
Course work
Course work will be tailored to each individual's needs. Participants will take up to one course a semester for credit to build skills and knowledge in computational and quantitative methods, critical reading, analysis of primary research literature, and fundamental and advanced concepts in cognition and neuroscience. 
Participants will prepare their graduate school application during the summer after completing their first year. Participants will be given guidance during the application process, learning what is required to submit a competitive application and have a successful interview, exploring funding opportunities for graduate school, and learning about various careers available to PhD degree holders. 
Program Completion
Advancement to the second year will depend on the participant's performance review at the end of their first year. At the completion of the program, students will receive a certificate and an official transcript from MIT that documents the subjects and research completed in the department. It is expected that following the completion of the program, all participants will start a PhD program.
The next post-baccalaureate program​ dates are September 1, 2024 to May 30, 2026. The application deadline is February 15, 2024.
Applicants will be informed of their status by April 15, 2024. For more information, please contact BCS Outreach Officer Mandana Sassanfar.
This program is funded by K. Lisa Yang, The JPB Foundation, the Department of Brain and Cognitive Sciences, the McGovern Institute for Brain Research, The Picower Institute for Learning and Memory, and the Simons Center for the Social Brain.