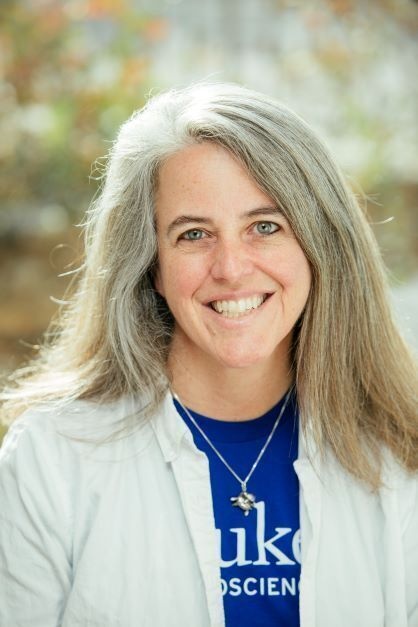 Simons Center for the Social Brain
SCSB Colloquium Series: From chromatin regulation to synapse development in autism and intellectual disability
Location
46-3002,46-3002, Singleton Auditorium
Description

Date: Wednesday, October 26, 2022
Hybrid Location: 46-3002 (Singleton Auditorium) and YouTube stream (https://youtu.be/MOpB8i9ItFw)

Speaker: Anne E. West, M.D., Ph.D.
Affiliation: Professor of Neurobiology, Duke University School of Medicine

Host: Dr. Steven Flavell

Talk title: From chromatin regulation to synapse development in autism and intellectual disability

Abstract: Chromatin-associated proteins are a major class of genes mutated in autism spectrum disorder (ASD) and intellectual disability (ID). These genetic data indicate the importance of gene regulation for brain development, however a significant challenge for the field is to determine how disruptions of chromatin regulators may converge on specific biological processes in developing neurons. We have shown there is extensive chromatin regulation in postmitotic neurons as they mature and form synapses, and we are working to address the hypothesis that ASD/ID mutations in chromatin regulators may act at this late stage of development to disrupt neuronal function. Rahman Syndrome (RMNS) is a rare, genetic form of ID caused by de novo heterozygous mutations in H1-4, which encodes the linker histone H1.4. All RMNS-associated mutations in H1-4 are small insertions or deletions that create a shared C-terminal frameshift. Genetic data indicate that the mutant protein functions in a dominant negative or neomorphic manner to lead to RMNS phenotypes, but the biochemical and cellular consequences of expressing RMNS mutant histone H1.4 are poorly understood. We have found that expressing RMNS mutant histone H1.4 in rat hippocampal neurons leads to the disruption of synaptic gene expression and neuronal firing. We are now undertaking a series of studies to determine when and where histone H1.4 is expressed in the brain during development as a way to understand how the RMNS mutations of H1.4 can lead to ID. As a histone, H1.4 is a direct component of chromatin; thus, studying how mutations in this gene impair neural development offers the opportunity to gain unique and specific biochemical insight into mechanisms of chromatin regulation in neurons.