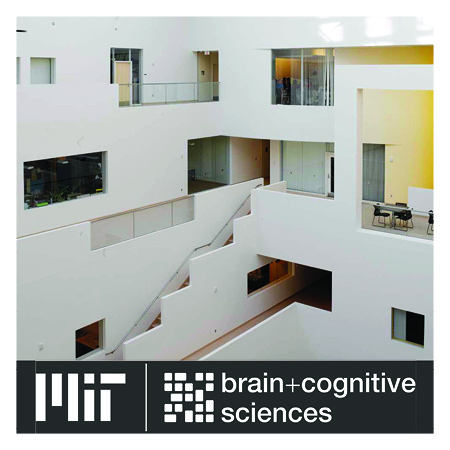 Department of Brain and Cognitive Sciences (BCS)
Colloquium on the Brain and Cognition with Alison Gopnik
Location
Singleton Auditorium ,46-3002
Description

"Three Ages and Three Intelligences: Explore, Exploit, Care"
Speaker: Alison Gopnik, University of California, Berkeley

Thursday, March 17, 2022
4:00 – 5:00 pm

On Zoom: Please click here to attend. (MIT login required.)      

Contact: wileyj9@mit.edu

Abstract:
I argue that different cognitive capacities are in tension with one another, both in human and artificial intelligences. This tension is resolved in human life history by developmental periods of childhood and elderhood that focus on exploration on the one hand, and care and cultural transmission on the other. These require computational, cognitive, affective and motivational characteristics that are in tension with the more straightforward goal-directed exploit capacities of typical adult cognition. Early experiences of care or adversity may influence the unfolding of these life history developments.

Speaker Bio
Alison Gopnik is a professor of psychology and affiliate professor of philosophy at the University of California at Berkeley, and a member of the Berkeley AI Research Group. She received her BA from McGill University and her PhD. from Oxford University. She is a leader in the study of cognitive science and of children's learning and development and was one of the founders of the field of "theory of mind", an originator of the "theory theory" of children's development and introduced the idea that probabilistic models and Bayesian inference could be applied to children's learning. She has received both the APS Lifetime Achievement Cattell and William James Awards and the Bradford Washburn Award for Science Communication, She is an elected member of the Society of Experimental Psychologists and the American Academy of Arts and Sciences and a Cognitive Science Society, American Association for the Advancement of Science, and Guggenheim Fellow. She is president-elect of the Association for Psychological Science.

She is the author or coauthor of over 120 journal articles and several books including Words, Thoughts and Theories (MIT Press, 1997), and the bestselling and critically acclaimed popular books The Scientist in the Crib (William Morrow, 1999), The Philosophical Baby; What children's minds tell us about love, truth and the meaning of life (2009), and The Gardener and the Carpenter (2016, Farrar, Strauss and Giroux); the latter two won the Cognitive Development Society Best Book Prize in 2009 and 2016. She has also written widely about cognitive science and psychology for The New York Times, The Economist, The Atlantic, The New Yorker, Science, Scientific American, The Times Literary Supplement, The New York Review of Books, New Scientist and Slate, among others. Her TED talk on her work has been viewed more than 5 million times. And she has frequently appeared on TV and radio including "The Charlie Rose Show", "The Colbert Report", "Radio Lab" and "The Ezra Klein Show". Since 2013 she has written the Mind and Matter column for the Wall Street Journal. She lives in Berkeley with her husband Alvy Ray Smith, and has three children and four grandchildren.

Please note this talk is only available to those with an MIT login certificate.