BCS professor Josh Tenenbaum named Schmidt Futures AI2050 Senior Fellow
by
Department of Brain and Cognitive Sciences
Image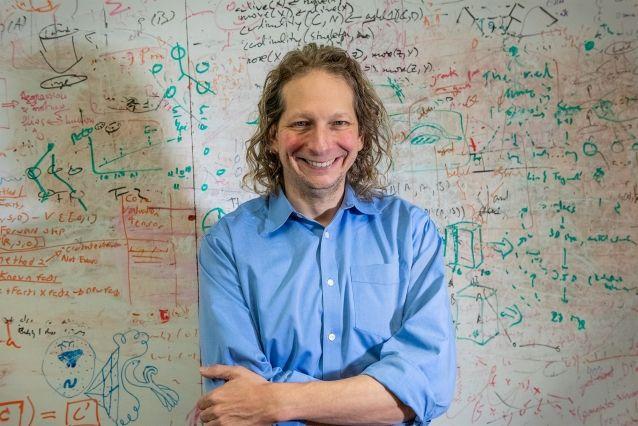 Photo: Kris Brewer - CBMM
BCS professor Josh Tenenbaum is among this year's Schmidt Futures AI2050 Senior Fellows, who will pursue interdisciplinary research in artificial intelligence (AI) to help chart the development of AI for societal benefit.
AI2050 has allocated up to $7 million to support the new Senior Fellows' research to address "Hard Problems" in AI in their respective fields including computer science, chemistry, cognitive science, the arts, and philosophy. The other AI2050 Senior Fellows include Anima Anandkumar, Fei-Fei Li, Gillian Hadfield, Kelly Chibale, Stephanie Dinkins, and Tobias Rees.
Josh Tenenbaum is Professor of Computational Cognitive Science at MIT's Department of Brain and Cognitive Sciences, the Computer Science and Artificial Intelligence Laboratory (CSAIL) and the Center for Brains, Minds and Machines (CBMM). His long-term goal is to reverse-engineer intelligence in the human mind and brain, and use these insights to engineer more human-like machine intelligence. In cognitive science, he is best known for theories of cognition as Bayesian inference, with a focus on explaining how humans can learn so much so quickly, from so little data. In AI, he has developed influential approaches to dimensionality reduction, unsupervised learning and structure discovery, and probabilistic programming. His current research focuses on probabilistic program models of common sense in humans and machines, grounding language and perception in these representations, and learning based on program synthesis.

AI2050 Fellows grapple with the program's motivating question: "It's 2050. AI has turned out to be hugely beneficial to society. What happened? What are the most important problems we solved and the opportunities and possibilities we realized to ensure this outcome?"

The seven 2023 Senior Fellows are leading ambitious work that will accelerate progress in AI to solve the hardest problems in their respective fields. Their work spans a broad spectrum, from revolutionizing drug discovery in Africa, to increasing the capacity of AI systems for cooperative and aligned behavior, to pioneering human-centric robots capable of performing everyday household activities. Accourding to AI2050's announcement, cohort members will seek sustainable AI solutions that transcend boundaries, whether by creating art installations for community engagement with AI or via integrating large language models with symbolic AI to mimic human cognition. They will use AI to speed up scientific simulations and investigate what it means to be human in the age of AI.