BCS Alum Among 13 from MIT to Receive Fulbright Fellowship
by
Julia Mongo | Office of Distinguished Fellowships
Image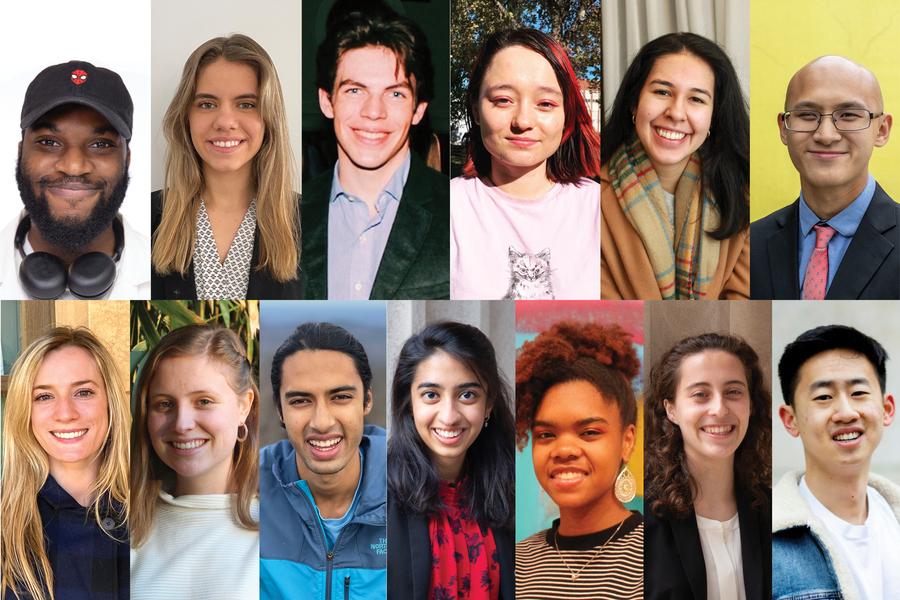 Thirteen MIT undergraduates, graduate students, and alumni have been awarded Fulbright fellowships to pursue projects overseas in the 2022-23 grant year. Another MIT affiliate was offered an award but has not yet decided whether to accept, and others were named alternates and may be promoted in the coming weeks.
The recipients included An Jimenez '21 (top row, second from right in image above), who earned a BS in computation and cognition from MIT in February 2021 and completes her MEng degree with the MIT Human Cooperation Lab this spring. A recipient of the Fulbright Chile Science Initiative award, Jimenez will collaborate with the Center for Experimental Social Sciences at the University of Santiago to understand public attitudes toward the Covid-19 vaccine using machine learning techniques. Beyond research, Jimenez has instructed over 100 students for MIT's flagship technical communication course for electrical engineering and computer science students; taught science and engineering courses to over 400 students in Jordan, Chile, and South Africa through MIT's Global Teaching Labs; and biked across the country with MIT Spokes. Between graduation and the Fulbright fellowship, Jimenez will work at a tech impact startup in Amsterdam.
Sponsored by the U.S. Department of State, the Fulbright U.S. Student Program offers grants in over 150 countries for independent research, graduate study, and English teaching. MIT students and alumni interested in applying should contact Julia Mongo in Distinguished Fellowships in Career Advising and Professional Development.