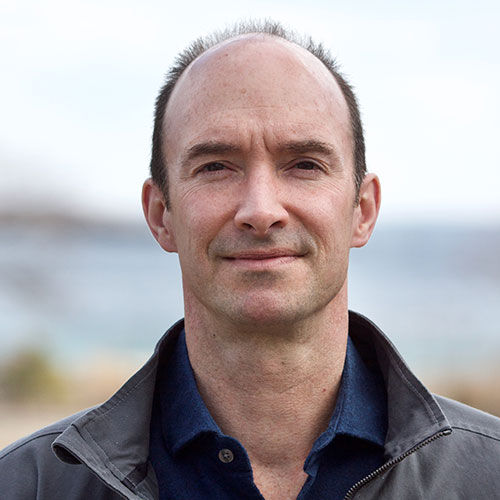 Visiting Associate Professor
Brain & Cognitive Sciences
Charles Pappas Associate Professor of Neurosciences
Harvard Medical School
Director of Functional Neurosurgery
Massachusetts General Hospital
Faculty Appointment
Primary
About

Robert Mark Richardson is Director of Functional Neurosurgery at Massachusetts General Hospital and a co-director of the MGH-MIT InBRAIN Collaboration. He also is the Charles Pappas Associate Professor of Neurosciences at Harvard Medical School and a faculty member of the Harvard Program in Speech and Hearing Bioscience and Technology. Dr. Richardson's lab at MGH, the Brain Modulation Lab, is a human systems neuroscience lab studying brain electrophysiology and behavior in patients undergoing functional neurosurgery procedures. His clinical expertise encompasses comprehensive epilepsy surgery, including awake brain mapping and responsive neurostimulation, deep brain stimulation for movement disorders and OCD, and experimental gene and cell therapy.
Research

The goal of work in the Brain Modulation Lab is to facilitate the development and optimization of electrical and biological brain modulation therapies, by filling critical gaps in our understanding of human brain function.  
 
Basal Ganglia-Cortical Dynamics in Human Behavior 
Intraoperatively, we collect simultaneously recorded cortical ECoG, subcortical MER/LFP, and behavioral data to study interactions between the cortex and basal ganglia that encode specific components of motor control. Much of our work focuses on basal ganglia-thalamocortical circuit dynamics during speech production.
​
Closed-Loop Brain Stimulation for Epilepsy
The lab's initial work in brain stimulation for epilepsy involved sensing-enabled DBS (PC+S and RC+S) in a nonhuman primate with idiopathic epilepsy. Subsequently, to better understand data recorded during responsive neurostimulation in our epilepsy patients, we built BRAINStim, a platform for Biophysically Rational Analysis and Informed Stimulation.
​
Computational Neuroscience of Language Processing 
In this BRAIN Initiative-funded project led by Ev Fedorenko, we are collaborating to study neural responses to language stimuli using intracranial recordings, in combination with the recent advances in computational neuroscience and machine learning, in a quest to understand human linguistic ability.
 
Mapping the Olfactory Perception Network
We are using intracranial LFP recordings to map the electrophysiological correlates of odor perception, with a goal of defining network signatures of odor categories that can be recapitulated via electrical stimulation. The goal of this project is to development an olfactory prosthesis for patients with anosmia.