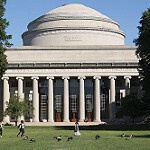 Simons Center for the Social Brain
SCSB Lunch Series: Ruidong Chen, Ph.D.
Location
Simons Center Conference Room 46-6011,46-6011
Description

Date: Friday, March 24, 2023
Time: 12:00pm – 1:00pm
Location: SCSB Conference room 46-6011 + Zoom Meeting (https://mit.zoom.us/j/95884128103)

Speaker: Ruidong Chen, Ph.D.
Affiliation: Simons Postdoctoral Fellow, Mehrdad Jazayeri Laboratory, McGovern Institute, MIT

Talk title and abstract to be provided later...