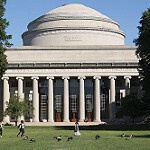 Simons Center for the Social Brain
SCSB Colloquium Series: Dr. Pamela Feliciano, SFARI
Description

Date: Wednesday, March 30, 2022
Location: Zoom Webinar – Registration Required
Register in advance for this webinar: click here
* After registering, you will receive a confirmation email containing information on how to join the webinar.

Speaker: Pamela Feliciano, Ph.D.
Affiliation: Scientific Director, SPARKforAutism.org; Simons Foundation Autism Research Initiative (SFARI)

Host: Dr. Pawan Sinha

Talk title and abstract to be provided later...